Find Deals For Your Stay
Join Tourism Town Trinity Beach!
Featured Video
Kuranda Train & Skyrail Experience
Latest News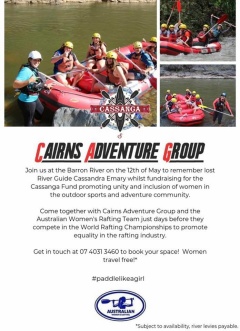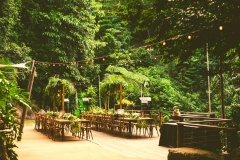 Posted: 09 May 2019
We are delighted to invite you to enjoy bubbles on arrival, check out our unique rainforest venue and meet our Functions Manager, Claire Watkins.



Thursday 16th May 5:30pm - 8:30pm

RSVP to Claire Watkins by Monday 13th May

0439 445 724 | ca
...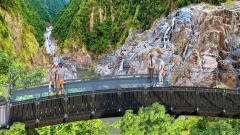 Posted: 11 Apr 2019
The Edge Lookout over Barron Falls is now open to the the public!

If you are a little scared of heights you may need to push your boundaries to experience Skyrail latest attraction. The Edge gives you the opportunity to stand on a glass pan
...
Featured Listings
About Trinity Beach
Just 15 minutes north from the Cairns International Airport you'll find Trinity Beach conveniently nestled between two headlands - providing an ideal bay area in which to enjoy the popular activities on offer. The palm fringed shores offer a peaceful haven for more relaxing pursuits. For the avid explorer why not join one of the many tours that depart Trinity Beach daily?

So, whatever your pleasure, and whatever your budget, you'll discover Trinity Beach is a refreshing holiday destination, within easy reach of all the amenities at the heart of Cairns...and yet worlds apart.