Get the best service and rates by dealing direct with Register Your Wedding.
---
About Register Your Wedding
Why register your wedding?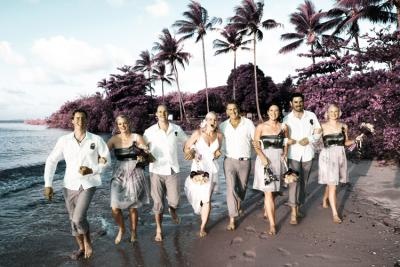 The Benefits Of Register Your Wedding
Guaranteed Best Accommodation Rates
Discounts on Your Cairns Honeymoon
Discounts on Cairns Tours and Attractions
Discount Dining Vouchers
Free Cairns Wedding Supplier Registry
Free Wedding Planning Website Pages
Free Gift Registry
Free Wedding Help Line
Wedding Referral Rewards
How Your Family And Friends Benefit
Guaranteed Best Accommodation Rates
Discounts on Cairns Tours and Attractions
Discount Dining Vouchers
Wedding Referral Rewards
Holiday Guest Referral Rewards
Return Visitor Holiday Rewards
Who we are
Register Your Wedding is a specialist wedding accommodation and tour supplier company that is managed by Cairns Holiday Specialists Pty Ltd ABN 52 135 883 180
We are a Cairns based travel business that offers a free wedding planning service to engaged couples to plan both their own and their family and friends wedding accommodation and tour arrangements within their own personal easy to use website pages on Register Your Wedding
From an intimate elopement to the big wedding event Register Your Wedding is your wedding partner to help you put it all together.
What we do
We take away all the stress and fuss that wedding planning has been known for and make it easy for you to arrange your wedding in our tropical paradise just the way you want it.
Register Your Wedding will package your desired wedding accommodation, tours and activities and we guarantee the best available prices in the market saving you and your wedding guests time and money by bundling your accommodation and pre-post tour choices and adding them to your personal wedding pages.
Once you have registered we then get to work with you to set up your own unique wedding pages on Register Your Wedding.
We then send out to you your personalised Register Your Wedding Access Code Cards for you to include in your guests invitations advising them to log into your website wedding pages for details of your wedding arrangements and to book their accommodation along with the tours and activities that you would like to see everyone participate in to help get to know each other and have some fun pre-post your Cairns wedding.
---
How to get to Register Your Wedding
---