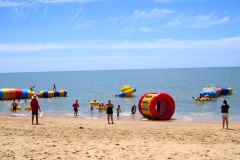 Looking to hit the beach in Cairns? If you're out on the hunt seeking things to do with kids, Trinity Beach Water Sports could well be the answer. Operating during the dry season (to avoid stingers), the crew at Trinity beach Water Sports provide a fantastic range of water activities for the kids...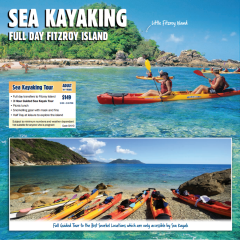 The Raging Thunder Sea Kayak tour will take you to parts of the island not accessible by foot. This guided tour offers a tranquil way to see the beauty of the reef and Fitzroy Island, exploring remote beaches and exclusive snorkelling locations only accessible by kayak. Fitzroy Island is covered in...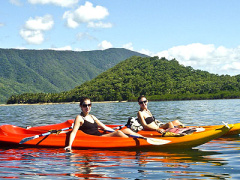 Palm Cove Watersports Tours are offered year round catering equally for those seeking a peaceful paddle or a bit of adventure. Our Sunrise and half-day tours run daily. We will teach you paddling strokes and techniques to give you maximum benefit from your effort. All safety information is clearly e...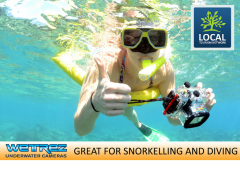 Going to the Great Barrier Reef? Want to capture awesome images from the trip of a lifetime? See us first for the best photographic options on the world's greatest natural wonder! We specialize in Digital Underwater Camera Hire and Sales, with an emphasis on providing great service, quality products...