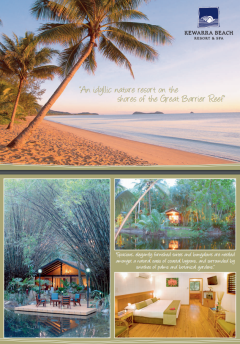 A secluded boutique hideaway in tropical north Queensland set on 30 acres of rainforest gardens this private beachfront property provides the ultimate tropical Australian experience. Detached spacious suites and individual private bungalows are nestled amongst a natural oasis of coastal lagoons, and...

Dive and discover the Great Barrier Reef. Trek through the World Heritage Daintree Rainforest. Soak in the sun and seaside atmosphere of one of nature's most desirable beach destinations - Marlin Cove Resort is the most relaxing and beguiling Cairns holiday accommodation. Nestled near the matchle...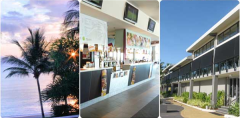 The Trinity Beach Tavern is a unique venue in paradise, whether it be because of the hospitality, entertainment, facilities or the most amazing views of any hotel in Queensland. Trinity Beach is situated on the beautiful northern beaches region of Cairns, just 20 minutes drive from the Cairns ci...