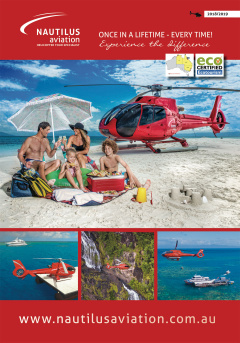 For that once in a lifetime experience, every time, Nautilus Aviation's luxury helicopters are a memorable way to enjoy North Queensland's reef, rainforest and outback! Depart on a scheduled flight, design a tour of your own or take the controls and fly yourself! Enjoy local rates and experience th...

Save precious time and save money, talk first with 'the air charter professionals' and have our experts find the right aircraft for you. Since 1989 Independent Aviation has provided aircraft charter solutions throughout Australasia, the Asia-Pacific and the World. With our team of aviation professi...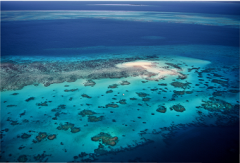 A scenic flight over the great barrier reef is the only way to appreciate the natural beauty and scale of the reef. A natural wonder of the world, located on the east coast of Australia. Flying from Cairns, you are able to access sand cays, islands and reefs which are among the most famous and expan...